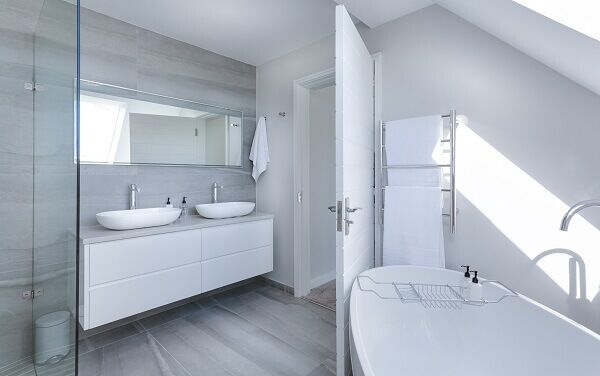 SIMCORP Construction and Remodeling is proud to present our complete bathroom remodeling service to you. We are a full-service general contractor that will help you in the entire process of the project. Our team used high-quality materials specifically chosen for your style so that your newly remodeled bathroom's beauty and functionality will last a long time. Our construction company has been in the construction industry for 44 years serving the South Florida area.
PLANNING FOR BATHROOM REMODELING IN PORT ST. LUCIE
The bathroom is one of the hot spots in our home that provide years of pleasure and comfort. This is a challenging job for a bathroom remodeler as so many factors are involved, but with our extensively trained professionals, you do not need to worry at all!
Our team constantly provides exceptional workmanship. If you are planning to hire a general contractor in Port St. Lucie, Florida to upgrade your bathroom, SIMCORP Construction & Remodeling is here to help with renovation or simple improvement. We provide complete bathroom remodeling, tub, showers, and an upgrade that can make your bathroom more comfortable and accessible. Moreover, we will give a brand new look to your bathroom design.
Check our bathroom remodeling gallery below for more photos.
Design Consultation and Installation
Our team is always in touch for a free design consultation where we can discuss your vision for the place and get our expert recommendation on how to achieve it. Then we need to have a survey with the site to make measurements, check any necessary things, etc., to plan for the applicable designs.
Afterward, we will give you our sample designs for you to select the finishes of your taste to give pleasure to your home. In fact, you are guaranteed that these are high-quality products and fixtures that will fit the style that you like.
SIMCORP professional installers start by removing any unwanted products and making necessary repairs in preparation for the renovation. We will continue working on the plumbing and electrical work and install the newly selected products and finishes. Our expert installers will ensure that your freshly improved bathroom looks brand new once the project is completed.
Benefits of Bathroom Remodeling in Port St. Lucie
The bathroom is always wet as we use it daily. It endures a lot of coping for temperature swings and humidity changes. Also, minor problems, such as water problems, rusty fixtures, leaky connections, bad lighting and ventilation, and non-waterproof tub or tiles, must all be repaired before they worsen.
As a professional general contractor, we have so much experience with the different bathroom remodeling approaches. We will update your bathroom according to your plan and your goal, which will make it more beautiful and functional.
Before and After Bathroom Remodeling Service
See the difference and the significant effect on the appearance of a bathroom before and after remodeling.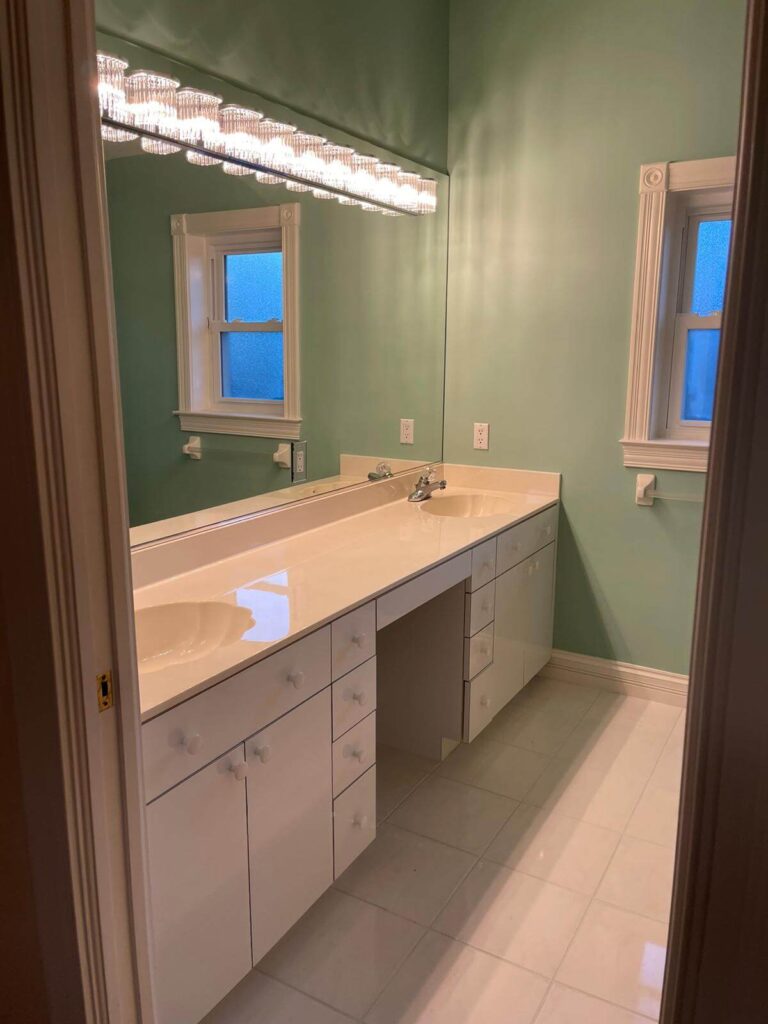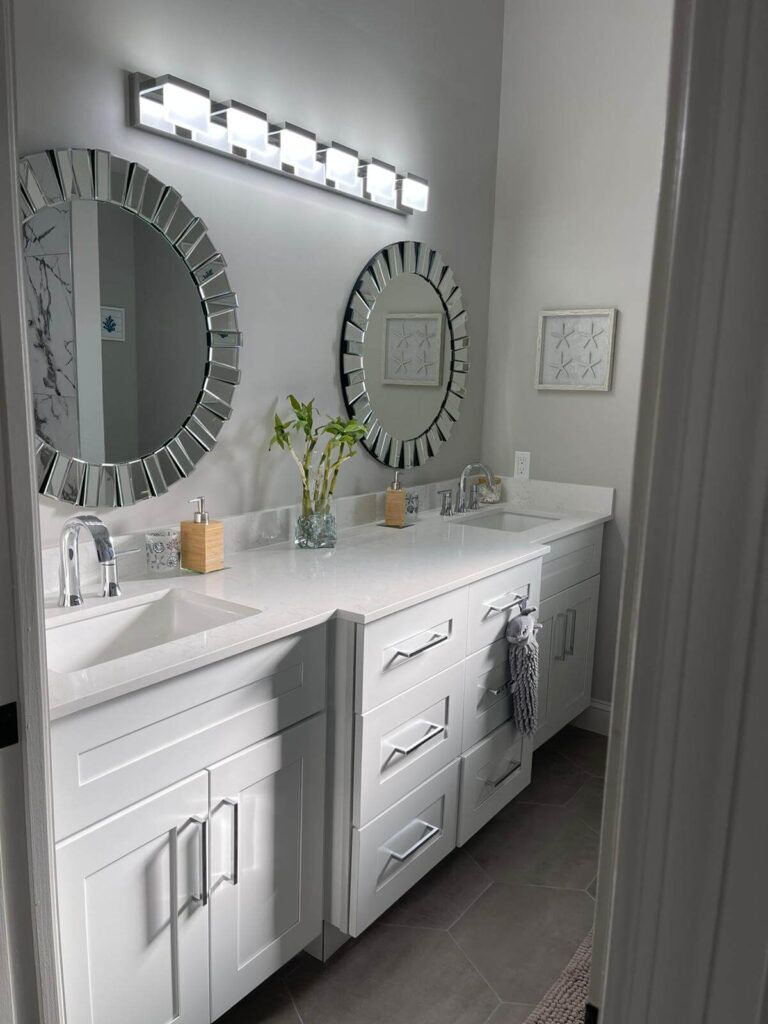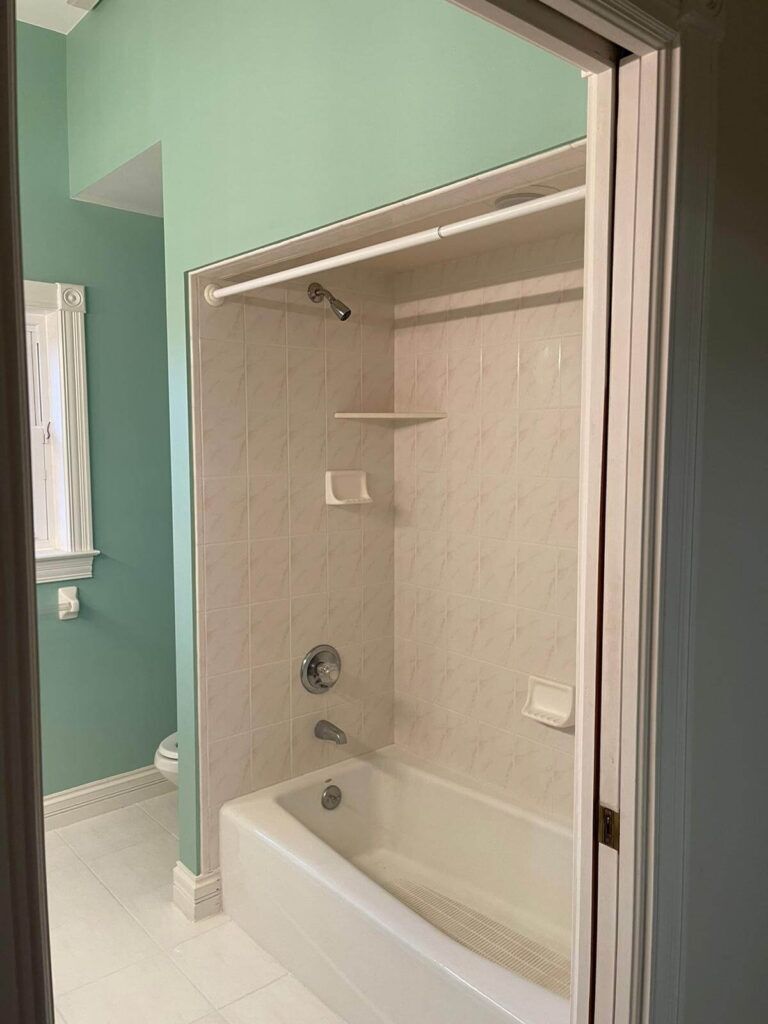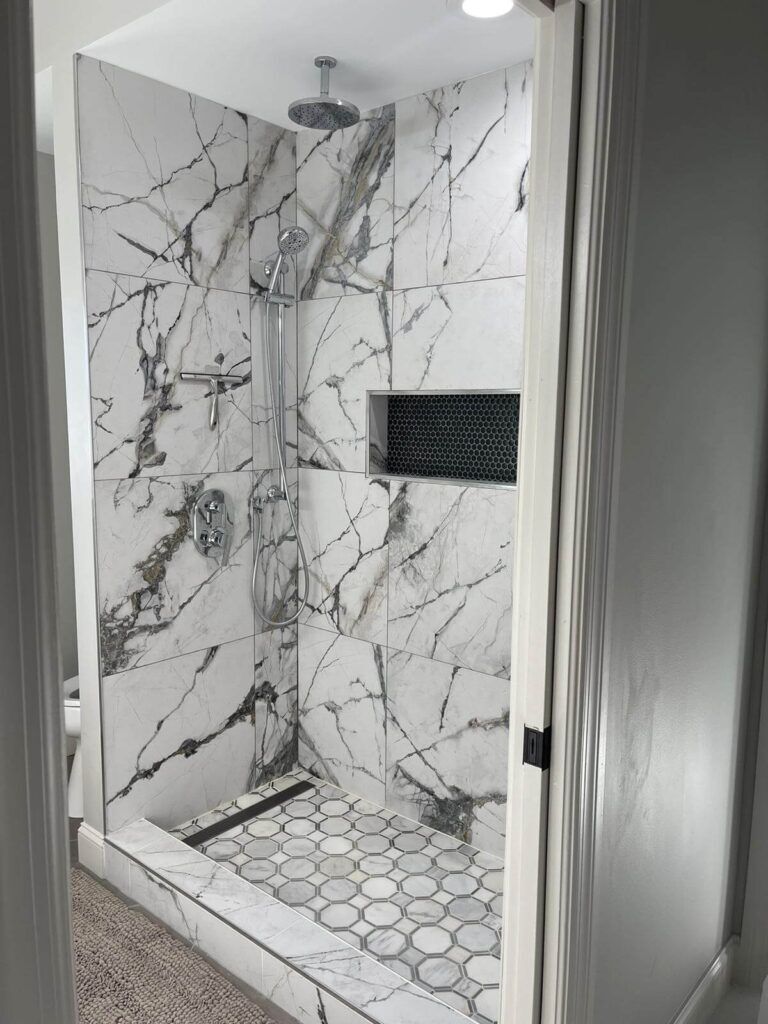 WE ARE HERE FOR YOUR BATHROOM REMODELING
Thus, if you are decided to have us with you to have your bathroom remodeled, our construction company is here with the quality of workmanship and styles that are updated in trends. We will ensure you that we are here for the entire process of the project, from planning through construction to finish. Our team will keep you updated on the progress and continue communication until the project is done. This will guarantee that we are on the same page for the entire project.
Contact our team and schedule a consultation if you are ready to give your bathroom an improvement of your dream.
Request a quote today and let's plan your bathroom renovation that fits with the budget in your hands.
At SIMCORP Construction & Remodeling, we also offer kitchen remodeling service, basement remodeling service, general contracting service, home improvement service and more! Check our services to learn more!