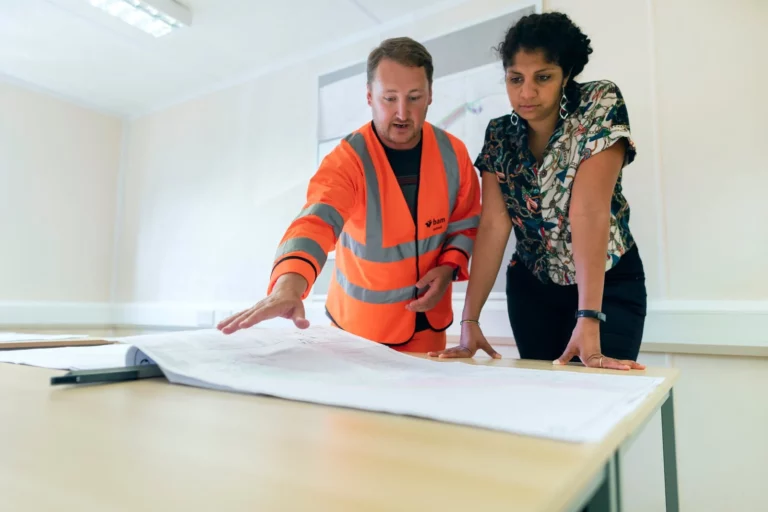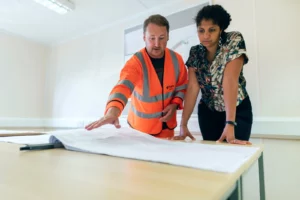 In every general contracting company, there are always people involved with different specialties and designated positions for their part. This includes the general contractor, construction manager, architect, skilled labor like plumber, electrician, mason, etc., and subcontractors. Among them, the star player or the ultimate responsibility for the overall project is the General Contractor. And his ultimate goal is to complete the project within the agreed time and satisfaction of the homeowner.
The article was created by SIMCORP Construction & Remodeling, an expert and experienced construction company.
A General Contracting Company for 40+ Years Serving Port St. Lucie, Florida
There are many factors to consider when planning on a construction project, from minor renovation, major renovation, and home addition to project timelines, budgets, and permits that are needed to start the project. With the above, these are only a few things that the general contractors handle.
Some people are struggling to find the right contractor for their home project. Especially if you have no experience with renovation or have no idea at all. For the prospective homeowners in Port Saint Lucie, Fort Pierce, and Stuart in Florida, a general contracting company SIMCORP Construction and Remodeling, can provide you with what you want.
Our extensively trained professionals are more than glad to assist you with your home remodeling projects. All our works are equally important, whether straightforward projects or complex renovations. We ensure that we deliver exceptional services to every client.
What does a Typical General Contractor Do?
Project Management
To begin with, as the main character of the project, the general contractor should track the project's progress according to the plan or agreement with the client. This should be in line with the working timeline and budget given. In addition, he should be the one to manage the performance and accomplished work of his specialized labors like plumbers, electricians, designers, etc. Furthermore, the general contractor must ensure that the project will be completed according to the client's requests.
Involvement in Actual Work
A general construction company's advantage on having its in-house staff capable of managing specialized jobs. It is better for the general contractor with their internal team to do the actual work rather than hiring subcontractors. In this case, it is easy for the general contractor to work with his specialized laborers as they have already built relationships and teamwork.
In addition, the general contractor can easily manage other contractors and oversee the completed work on the job.
Overseeing the Overall Project
This is not only regarding the quality and beauty of the project but also complying with the regulations of the local government. Even just a home remodeling or home addition, there are still rules to follow given by Port Saint Lucie laws and codes for the construction.
The general contractor will ensure that all the relevant compliance will be performed. This will be relayed to the homeowners, and adjustment will depend on the agreed plan. An experienced contractor is used to suggest alterations to the original plan before it starts to ensure everything is properly accomplished.
Securing of Permits
The licensed general contractor is responsible for securing all the necessary permits by ensuring that all requirements are complied with. Plenty of legal requirements are needed, like the mobilization of heavy equipment onto roadways, the path of water drainage, and electricals. Only a professional, licensed and experienced general contractor is able to possess the ability to be attentive to this matter.
A professional general contractor can identify a potential violation with his first inspection or survey on the site. A license is required for the general contracting company to provide liability insurance to its employees if anything happens. Also, having a licensed general contractor is an advantage because it is necessary to sign various requirements for the project.
Benefits of Having a General Contracting Company
As we have discussed, the responsibilities of a general contractor are so extensive. This is why we have picked the essential benefits of hiring a general contracting company.
One-Stop-Shop: Each project starts with the consultation and then the site inspection. Our competitive designers are always updated in the latest styles. We provide the best deck, bathroom, kitchen designs, and more that would excellently match your current design.
Hassle-Free: On the responsibilities mentioned above, there are more to it that can make you exhausted if you don't want a general contractor. Examples are the day-to-day work, taking care of permits, choosing and purchasing supplies, inspection, working on equipment needed, managing subcontractors and their results, etc. Learning this will make you think that having a general construction company is worth it.
Timeliness: Hiring an experienced general contractor is best, especially if you have a target time to accomplish your home remodeling project. They have an extensive network of subcontractors and vendors for materials that can help expedite the job. An effective project manager can ensure that the working progress is in line with the time and can be completed on the agreed time.
Top-Quality Services: A general construction company should ensure that every project always provides exceptional quality. Choosing high-quality materials across Florida to make your newly renovated home, revamped exteriors, or remodeled bathroom's beauty and functionality last a long time.
Single Contact: Having a single point of contact is better than having a different conversation with another person. As we know, a general contractor or a project manager handles the overall project. A professional general contractor will keep you posted on the project's progress. Constant communication with the general contractor favors the homeowner's getting what they want.
Insurance Guarantee: You'll never know when accidents come. Anything can happen on a construction site. That is why we need to equip PPE inside the area. A licensed general contractor and the complete liability insurance permits can cover everything in case something happens. As a professional contractor, safety is the priority.
Contact One of Port St. Lucie's Top-Rated General Contracting Companies Today!
SIMCORP Construction and Remodeling is one of the best general contracting companies in Port St. Lucie that can help transform your home from old and dull to stunning and bright. We have built our reputation as your number one construction company specializing in home renovations, interior remodeling, and exterior home improvements.
Whether you're looking into complete major and small renovations, bathroom design and renovations, kitchen design and renovations, paving your yard, or building concrete sidewalks and driveways, whole house renovations, home remodeling, basement finishing and refinishing, and water problems, we are here to help. We specialize in both outdoor and indoor improvements.
We serve Port St. Lucie, Fort Pierce, Stuart, and surrounding areas.
Allow us to be part of your stunning home transformation. Contact our team to request a quote and to schedule your consultation!
By simcorp4u | 03 August 2022 | Blog
SIMCORP Construction & Remodeling
Average rating:
0 reviews