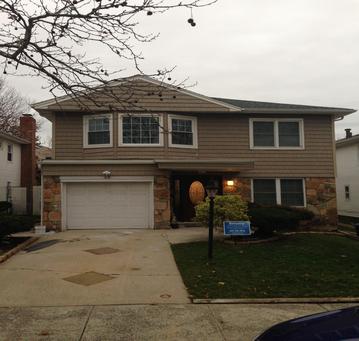 SIMCORP Construction & Remodeling is a full-service home improvement and renovation company. From exterior renovation to interior renovation, including bathroom remodeling, kitchen remodeling, flooring installation, open-concept floor plan, custom ponds, and more for better home efficiency, we have a dedicated team specializing in different services. Our team is also equipped with decades of experience that is always effective in their workmanship.
Home improvement service scope of work includes installing new floors, bathroom, kitchen, fireplace, stair reconfiguration, doors, windows, room expansion, etc.
We are your general contractor, highly dedicated to helping build your dream home. Our construction company will guide you through the entire process of the project. We will ensure that the project will progress smoothly until it completes. We maintain our dedication to every project, including safety on the construction site and anticipating issues that can lead to a problem.
PLANNING FOR A HOME IMPROVEMENT SERVICE
As a professional contractor, we know that all types of home renovation projects are unique. Our home improvement service requires timeliness and care. We guarantee that our experienced team can handle everything from planning and designing to permitting. We serve Port St. Lucie, Florida, and neighborhoods such as Fort Pierce and Stuart, making your plan for a home project becomes a reality.
We are licensed contractor and insured to provide premium home improvement service. Our team has more than 40 years of success working with different types of home remodeling in Florida.
Check our gallery below for more photos.
OUR CONNECTION
We have been offering home improvement services since 1978, with extensive knowledge and strong relationships with our subcontractors and vendors. Our experts at SIMCORP Construction & Remodeling provide a broad range of essential production and management services uniquely designed to meet your needs for your home project. Our main goal is to go beyond your expectation and deliver quality service.
WE ARE HERE FOR YOUR HOME IMPROVEMENT PROJECT
For more than four decades in the industry, we know how important details are when doing any renovation. From minor remodeling to major renovation, bringing contractors into your home to make changes requires trust, cooperation, and good communication. We are happy to answer all your inquiries and always keep you posted on the progress every step of the way.
Your choices are limitless when it comes to home improvement projects. That's why we believe in customized renovations to plan effectively for the best type of design and materials.
Contact our team and schedule a consultation if you are ready to have us as your partner with your home improvement project.
Request a quote today and let's plan your home renovation project that fits with the budget in your hands.
Check out our Services for more services we offer or visit our website SIMCORP Construction and Remodeling for more details.