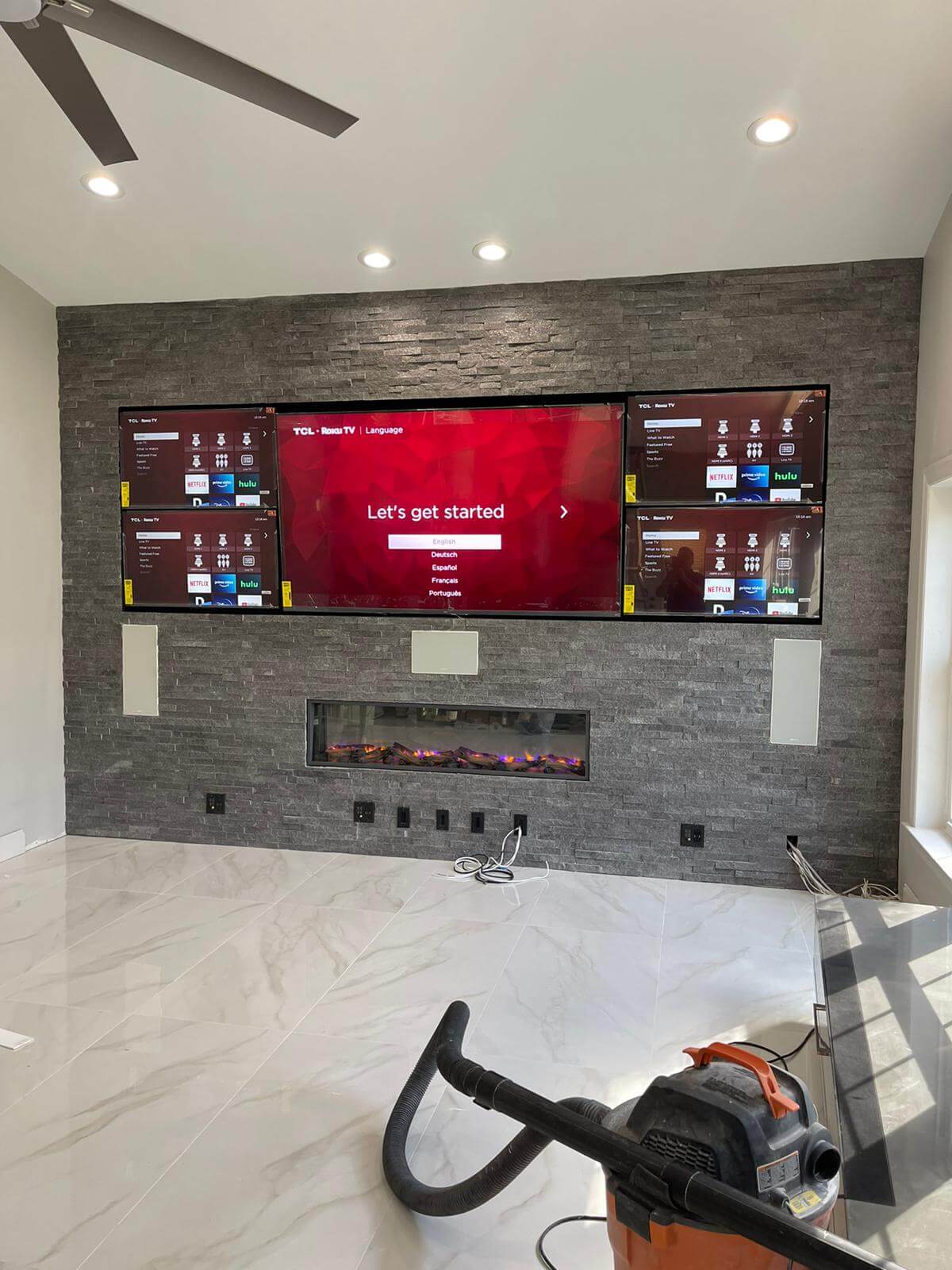 Are you looking for home improvement ideas? If so, you've come to the right place! Home remodeling and home renovation can be overwhelming tasks, but with the help of experts in the field, you can make your house look amazing. From creating layers of light with task, accent, and ambient lighting to installing a bathroom vent fan or replacing an old shower head, there are plenty of home improvement ideas that will transform your space into something special. Here are 10 cool home improvement ideas recommended by experts that will help take your house to the next level.
Create an Impactful Look with Affordable Moldings
An easy and affordable way to add architectural detail is with moldings. You can get decorative crowns, chair rails, or baseboard moldings. A crown molding serves as jewelry for your walls, windows, and doors.
Protect Walls with an Easy to Clean Backsplash
Adding a backsplash is an easy way to protect your walls from splashes and splatters. You don't need expensive tile – nowadays, you can get peel-and-stick options that look like real tile. Peel-and-stick vinyl or mosaic sheets—they adhere quickly to any wall. You'll not only add character but also be able to cover up unsightly seams around windows and doorways.
Replace a Shower Head for a Custom Experience
Showering can be a mundane task, but with a cool and modern shower head you'll have a more customized experience. Choose from an invigorating pulse to wake you up in the morning or maybe a concentrated stream to quickly clean up after outdoor activities. A handheld or sliding bar model is easy to adjust for different heights, whether for your daily shower or to accommodate a small child.
Install a Bathroom Vent Fan and Say Goodbye to Odors
As time goes by, mold grows in your shower stall or your bathroom mirrors become consistently foggy. When it happens, you may want to plan to replace your bathroom vent fan. This will make your room dry and odor-free and can lessen bacterial growth in your bathroom. Bathroom vents are easy to install and take about 3 hours.
Upgrade Your Small Appliances and Increase Efficiency
Small appliances are often overlooked, but they can make a big difference in your kitchen's efficiency. Upgrade one of your old, underperforming small appliances to something that fits your needs better. You could get anything from a new toaster or electric kettle to an espresso machine or blender. These cool ideas will add style and performance to the hub of your home.
Installing Recessed Lighting For A Contemporary Look
Recessed lighting is a great way to give any room a modern, contemporary look. They are particularly useful for rooms with lower ceilings and can be used as task lighting or ambient lighting, depending on your needs. Installation is simple; all that's required is making the holes in the ceiling and connecting it to an existing electrical box.
Lay Down New Flooring For An Instant Update
Nothing changes the look of a room like new flooring. A cool home improvement idea is to install laminate or vinyl plank flooring, which is easy to install and maintain. They come in a variety of styles and colors, so you can customize your space just right and make it feel cozy and inviting.
Use Wallpaper To Quickly Create Dramatic Room Changes
Another cool home improvement idea is to wallpaper a room. Wallpaper comes in a variety of styles, colors, and textures that can instantly transform the look and feel of any space. It's an easy way to add character and warmth with minimal effort. Additionally, you don't need to worry about making it perfect – there are now many removable wallpapers that will peel off when you're ready for a change.
Alternatively, painting is one of the most cost-effective home ideas out there. You can use it to create bold statements or soft accents throughout your home. Whether you want to make a statement in your living room, bedroom, or even bathroom, paint will still have a great effect making your room brand new.
Add Natural Light With Skylights or Solar Tubes
Natural light is one cool home improvement idea that will instantly add value to your home. Consider installing skylights or solar tubes that will allow sunlight to stream through the ceiling and brighten up a room. It's an affordable way to make a big impact on the overall look of any space. Plus, depending on the type of skylight you choose, it may even reduce your energy costs!
Pay Attention to Details – Transform your Home With Upgrades
Details make the difference, and you can prove it with high-impact, low-effort improvements that you'll enjoy every day. Upgrade your basic outlet covers, light switches, or door knobs with something that better fits the overall character of your home or the fixtures in the room. These small changes won't go unnoticed by you or your guests.
These cool ideas recommended by experts will add personality and style to any space in your home. Plus, they won't break the bank or require extensive renovations. With a little time and investment, you can make big changes that will last for years.
Hire a General Contractor
To make your projects run smoothly, you may want to consider hiring a general contractor. When it comes to home improvement, hiring a professional general contractor can make all the difference. They will ensure that your projects run smoothly and efficiently, so you don't have to worry about any mishaps along the way. Plus, they'll be able to give you advice on how to best get the job done, from finding the right materials to getting permits. Hiring an expert is one of the smartest decision you need to consider.
With these cool home improvement ideas, you can easily transform your space into something special and unique. Whether you're upgrading small appliances or adding natural light with skylights, these tips will help you create a beautiful and inviting space in no time.
If you plan on a home improvement project, SIMCORP Construction and Remodeling would be happy to assist you! We are experts in bathroom remodeling, kitchen remodeling, flooring installation, open-concept floor plan, custom ponds, and many more.
By simcorp4u | 04 March 2023 | Blog
SIMCORP Construction & Remodeling
Average rating:
0 reviews